Plenty of parking space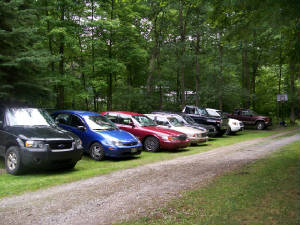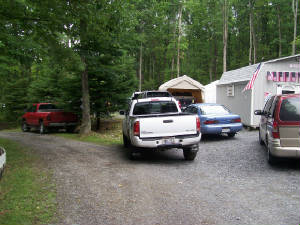 Plenty of great food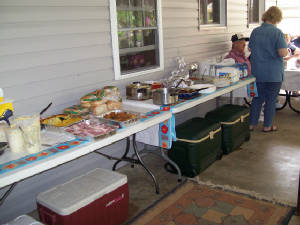 And desserts!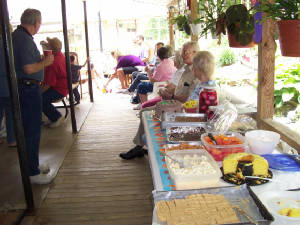 Alex Hostutler & April Rodeheaver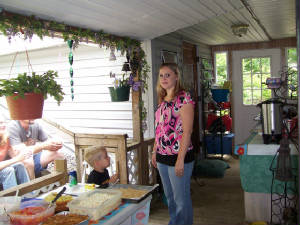 Rich & Hannah Hostutler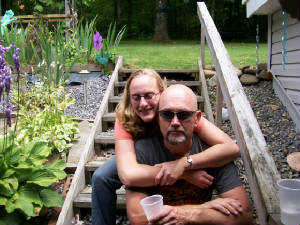 Lillian Wertz, Aunt Nina Keefer (Delmos' mother's brother Getty's wife), Uncle Leroy and Marie Warnick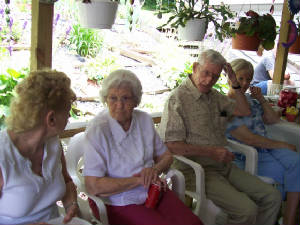 Aunt Nina Keefer, Uncle Leroy and Marie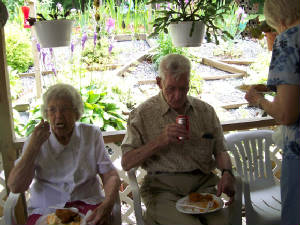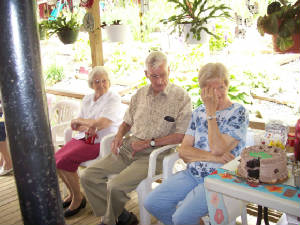 Vernon Warnick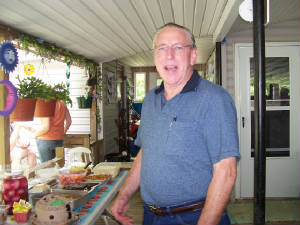 Vernon and Delmos Warnick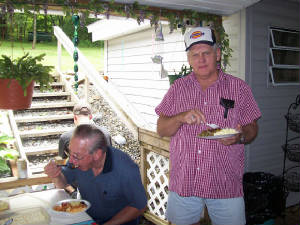 Charlie O'Haver, Doris Skipper, and Carrie Martin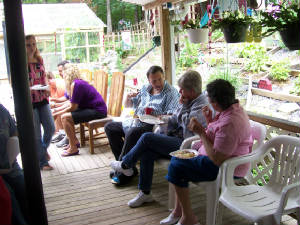 Delmos and Louise Conklyn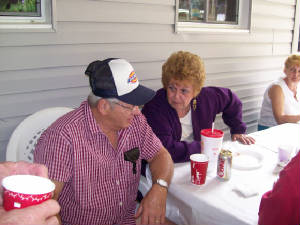 Jerry and April Cosner
Klarissa, Jason, & Beau Brenneman, and Charlie O'Haver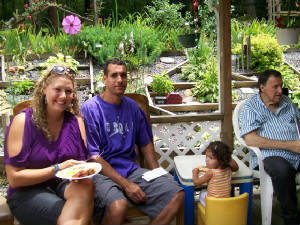 Jason Brenneman and mom, Lois Anderson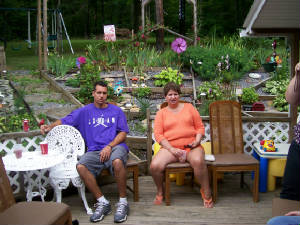 Seated at back of table: Lillian Wertz, Louise Conklyn, Lois Anderson, and Twila Huerta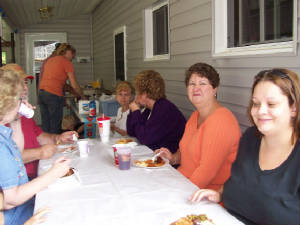 Brandon Huerta, Kathy & Roger Warnick
Carrie Martin and Nina Keefer in background. Kathy and Roger Warnick seated at table.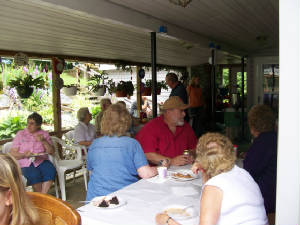 Jesse Paugh and Jerry Cosner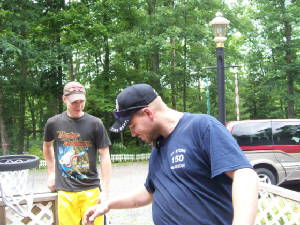 Lillian Wertz & Twila Huerta. Lillians number was drawn and she was the winner of the door prize this year, a set of dinnerware.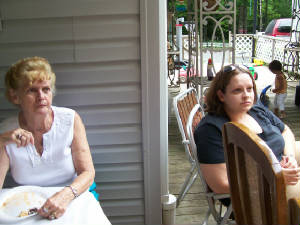 Paula Cosner